The Bank Of Canada To Keep Its Key Interest Rate Target On Hold
Date Posted: March 10, 2021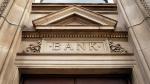 The Bank of Canada announced today that its key interest rate target is on hold at 0.25%.
The reason for this decision is due to the economic conditions and the continuing uncertainty of the Coronavirus pandemic. The bank did state that it expects economic growth in the first quarter of 2021 to be positive, as opposed to its previous forecast in January of a contraction to the start of the year. The bank says its key policy rate will stay at 0.25% until the economy recovers, which the Bank of Canada does not see happening until 2023.
To read more from The Bank of Canada, click here.
Reach out to a Mortgage Broker today.