The Bank of Canada to Keep its Key Interest Rate Target on Hold
Date Posted: January 20, 2021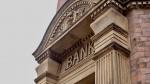 The Bank of Canada announced today that its key interest rate target on hold at 0.25%.
The reason for this is decision is due to the economic conditions and the continuing uncertainty of the Coronavirus pandemic as. The bank did state that it expects the Canadian economy to contract in the first quarter of 2021. It is expected that real gross domestic product will decline by 2.9% within the first quarter of the year compared the same period of 2020 before improving thereafter if severe restrictions start easing in February. The Bank of Canada is expecting the growth of 4% in 2021, then 4.8% next year and then finally 2.5% in 2023.
To read more from The Bank of Canada, click here.
Reach out to a Mortgage Broker Today.