Open House - The Real Estate and Mortgage Show
Date Posted: July 16, 2012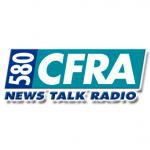 On this week's episode of The Real Estate and Mortgage Show, Steve, Frank and Paul discuss several issues related to the real estate and mortgage market. One of the topics discussed this week is assessing the value of your home with an appraisal.
Bank ordered appraisals will use recently sold comparable properties to assess the value of a home. It is very important to note that comparable properties should be sold within 90 days of the appraisal to be considered relevant. A home sold outside of the 90 day time period should not be considered as a comparable property as the real estate market changes so constantly. Another important factor to consider is that an appraiser will only assess the value of the home itself. Pools, outbuildings and extra acreage are not considered as part of the appraisal. It is important for the lender to receive an accurate assessment of the real value of a home; if a borrower defaults and the bank has to sell the home to recover the value, it is vital that the appraiser has valued it correctly.
For more information, contact an Ottawa Mortgage Broker.